The 12th Presidential Inauguration Mass and Handover Ceremony
Providence University held the 12th President's Inauguration Mass and Handover Ceremony on July 30 on its campus at Shalu, Taichung. The sworn-in President, Prof. Lin, Shih-Ling (Lucia S. Lin), is the first female President in the history of Providence University which was founded by the Sisters of Providence, Indiana, USA in 1921 and received official approval from the Ministry of Education as a university in 1956 in Taichung.
Lin earned her Ph.D. in Educational Technology from Florida State University and is a veteran in educational administrative positions. Among those are the Political Deputy Minister of Education, and President of Wenzao Ursuline University of Languages. Lin expressed that she will uphold the loving kindness and justice of the founding Sisters and inherit the spirit of "love and service in all things." "The more local, the more international; the more remote, the more technology." Lin is determined to continue laying the foundation in Taichung and connect with the world and build a happy campus through servant leadership. The event was streamlined live so that the sister schools can pass on their blessings, and the alumni can watch the ceremony in real-time and witness the historical moment of Providence.
Chairman of Providence University and Bishop of Taichung Diocese, Su, Yaowen, presented the "Cross Medal" to the outgoing President Tang Chuanyi on behalf of the Holy See to recognize his contributions in the mutual recognition of degrees between the MOE of Taiwan, ROC and the Ministry of Education of Holy See.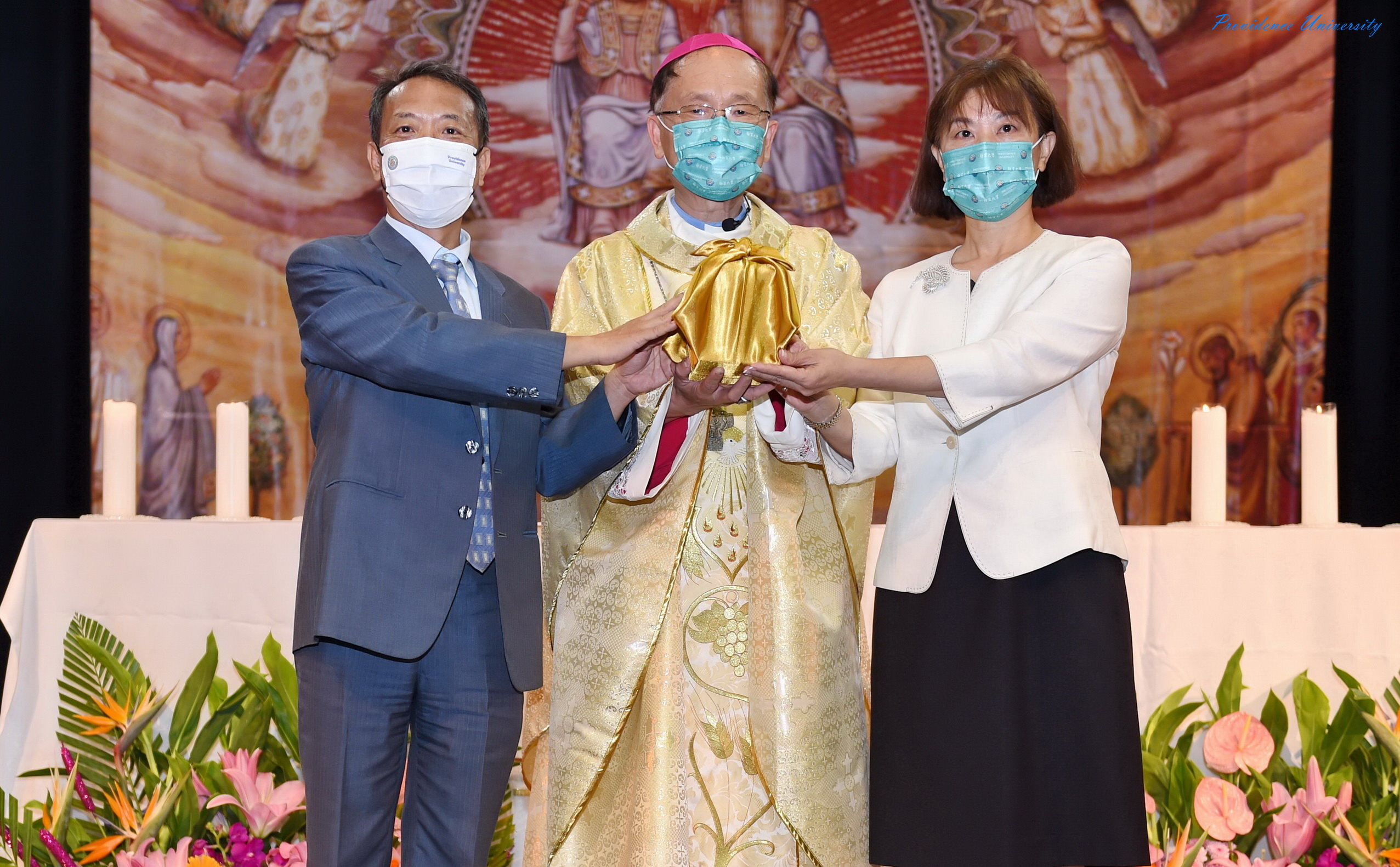 Handover of the School Seal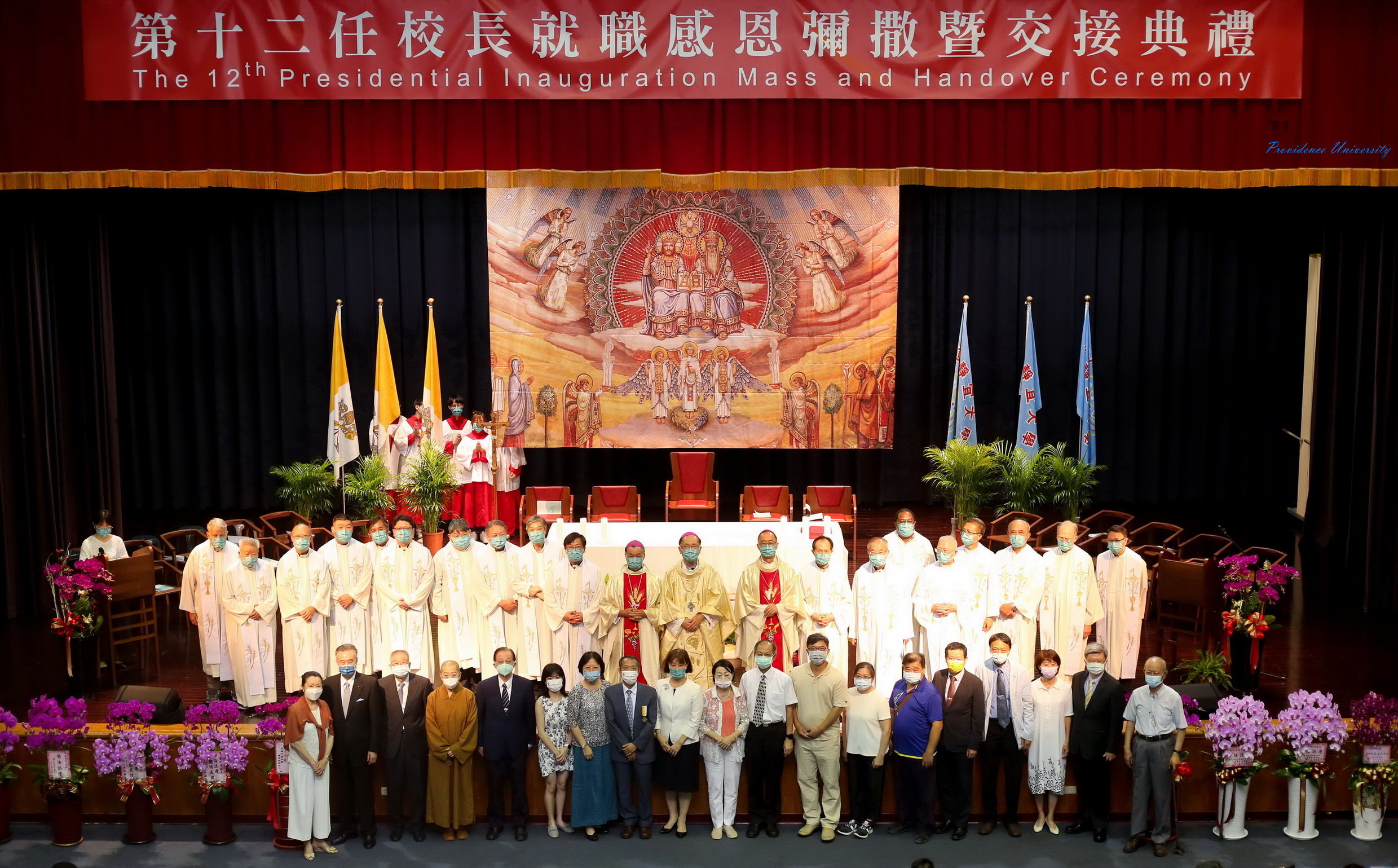 Distinguished Guests Congregated to Witness the Historical Event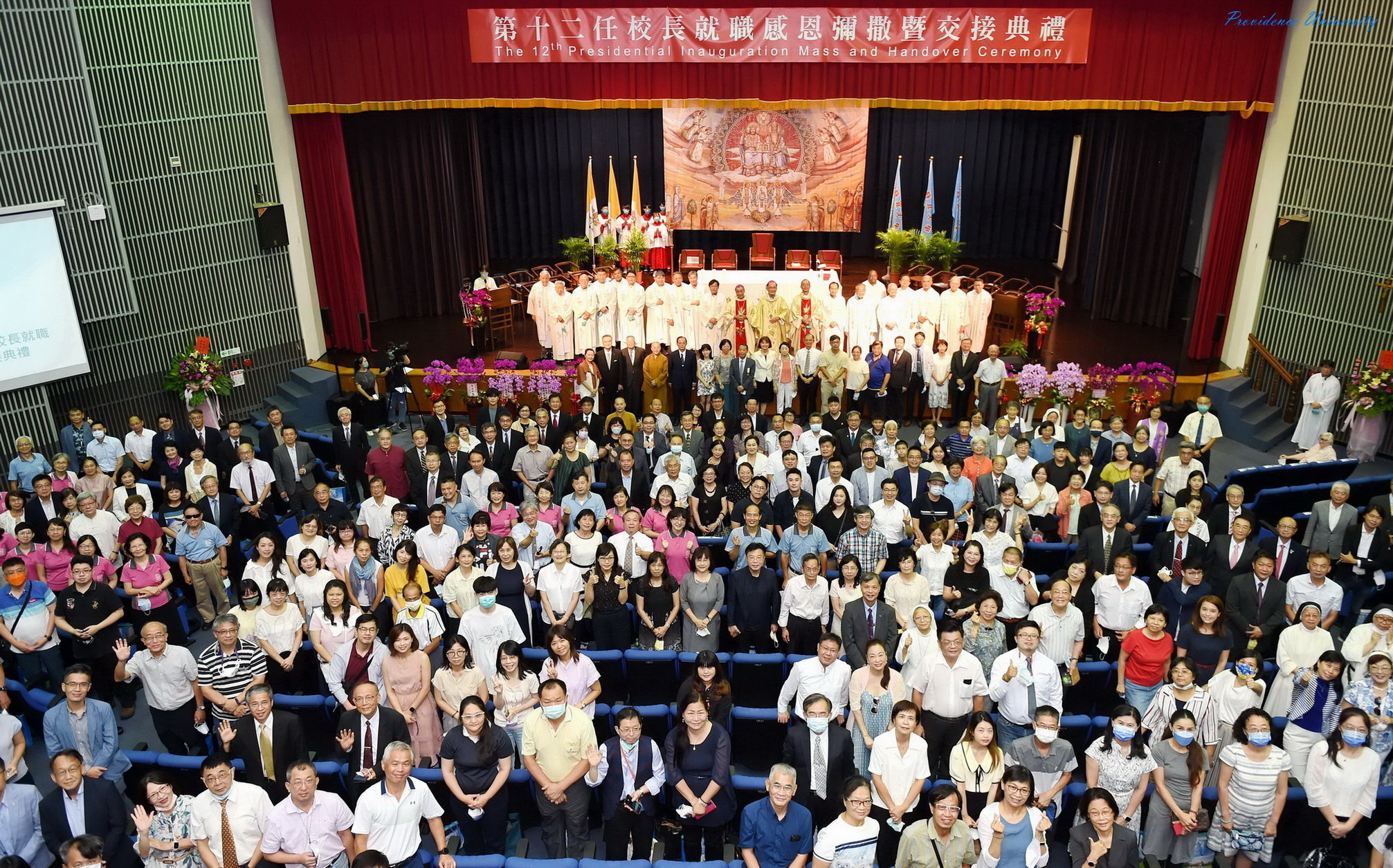 Distinguished Guests Congregated to Witness the Historical Event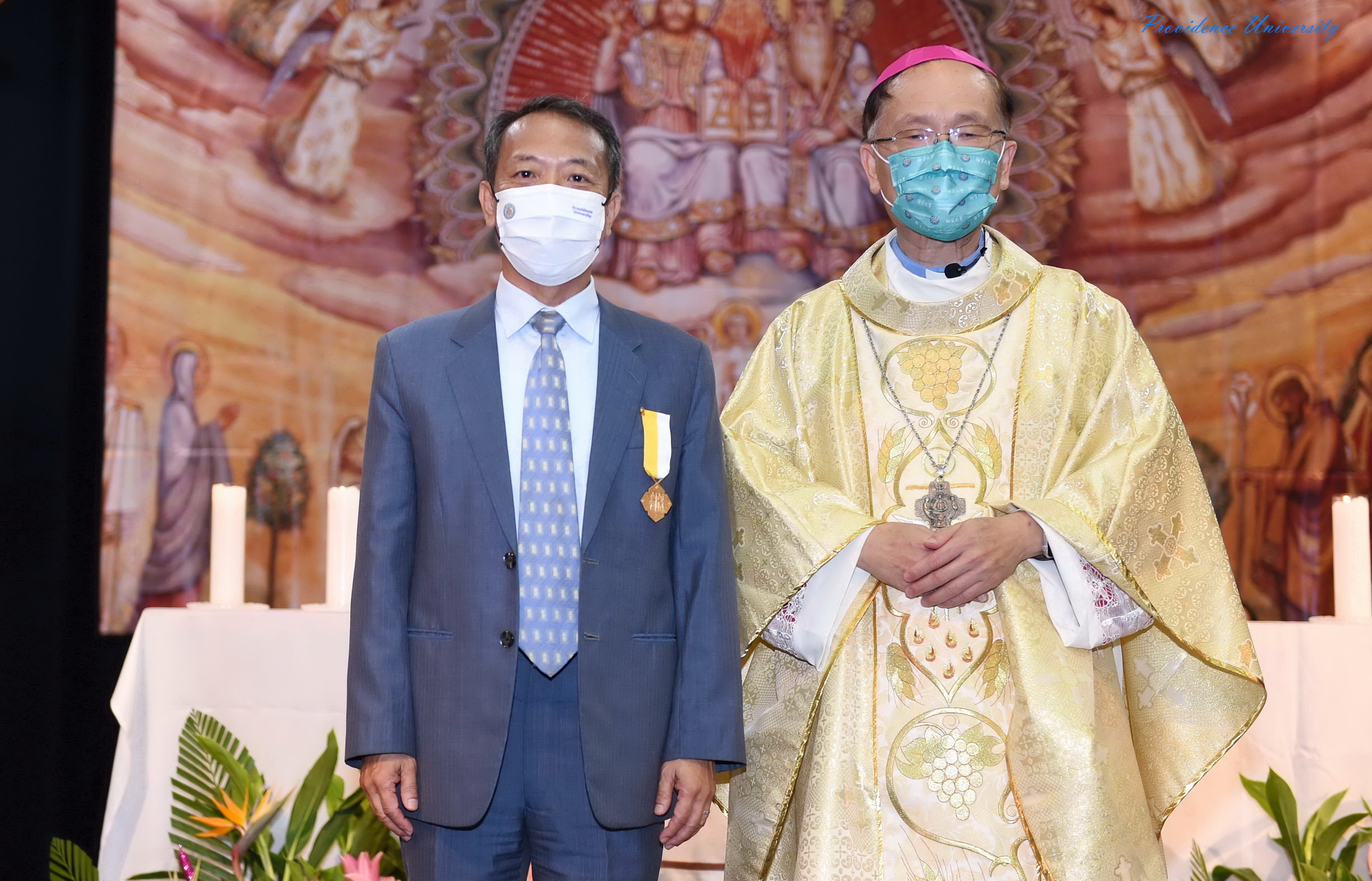 Former President Tang, Chuan-Yi Received the Cross Medal from the Holy See