【Providence University】2021 Spring Mandarin Language and Taiwan Culture Program (ONLINE)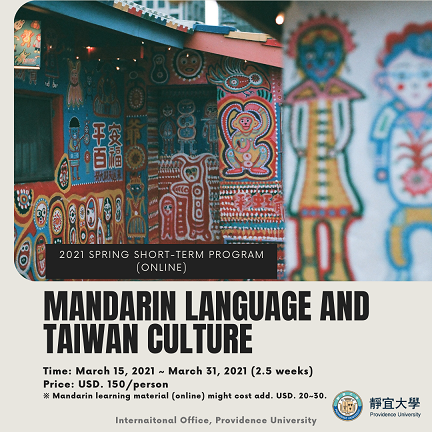 This program provides intensive Mandarin Language learning class, Taiwan Culture knowledge and Hands-on experience.
Also we are trying to arrange student buddies from Providence University who can help you learn more interesting things in Taiwan and make friends!
We hope this online program can provide you an unforgettable experience for learning Mandarin and get to know the beauty of Taiwan Culture.
Program Duration: March 15 ~ 31, 2021
Time: 13:30 - 17:00 @ Taiwan Time Zone (GMT+8)
Program Fee: USD. 150/per person
* Mandarin learning material might cost additional USD. 20~30 depends on the lecturer. The material fee is directly paid to the online system.
* Mandarin Language couses depends on all students' overall language proficiency.
* Minimun number of one class is 10 students.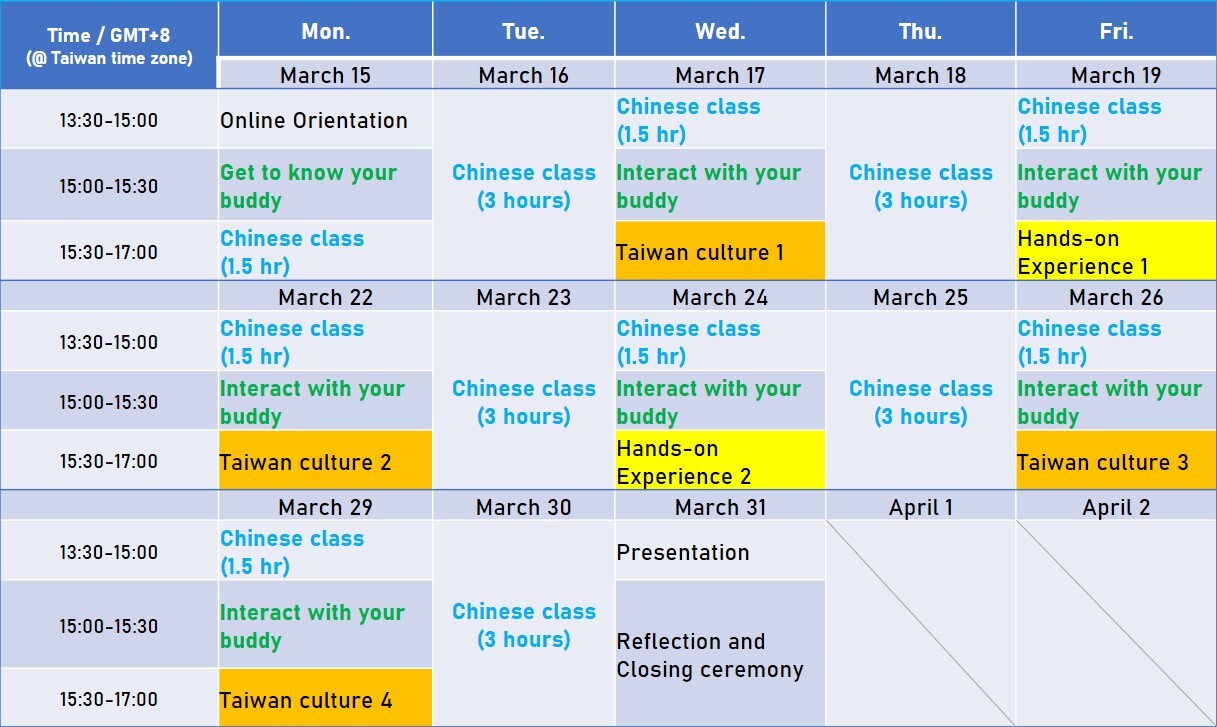 Application Deadline: Monday, March 1, 2021
Online registration: https://forms.gle/itKte5kw7rf1qedG7
We will contact you for the following procedure and payment information after receiveing your registration.
For further inquiries, please contact us at:
Ms. June Yang: juneyang@gm.pu.edu.tw
Ms. Alanda Chang: ynchang@gm.pu.edu.tw