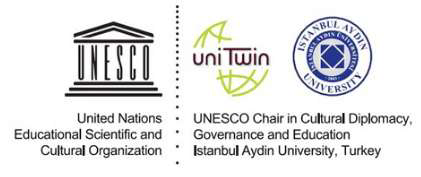 Dear Partner,

Greetings from Istanbul Aydin University, Turkey.

We invite our partners in the area of GLOBAL CLIMATE CHANGE, ENVIRONMENT, AND ENERGY to submit their paper with the main aim to motivate the interaction and increase the awareness of this discipline in more details.


Call for paper: GLOBAL CLIMATE CHANGE, ENVIRONMENT, AND ENERGY
III. INTERNATIONAL SYMPOSIUM
CARBON FOOTPRINT: AWARENESS&MOBILIZATION

Details:
Symposium Abstract Submission Deadline: 1 April 2022
Announcement of Accepted Abstract Submissions: 1 May 2022
(Accepted submitters will be notified via e-mail)
Symposium Full Paper Submission Deadline: 1 July 2022
Symposium Date: 1 June 2022
Submission Fee:

20€

Venue: Istanbul Aydin University Halit Aydin Florya Campus (Inonu Cad., No: 38, A Block Conference Hall, Sefakoy-Kucukcekmece/Istanbul).

Kindly have a look at the details attached in this email about the general background, main themes, scientific committee, organization committee, guidelines for paper submission, travel and accommodation grants.

Please do not hesitate to contact us for any questions you may have or for any additional information, you might need.

Contact Person of Istanbul Aydin University: ces2022@aydin.edu.tr international@aydin.edu.tr
Or you can contact Ms. June Yang of PU International Office: juneyang@gm.pu.edu.tw
Further Information about this conference: GLOBAL CLIMATE CHANGE, ENVIRONMENT AND ENERGY