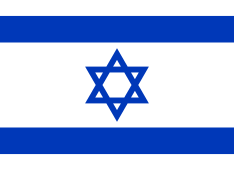 University of Haifa Webinar - Climate Change, From Threats to Opportunities, Dec. 15
氣候變遷-從危機到轉機
Title: Climate Change - From Threats to Opportunities [Webinar]
Webinar Date and Time: 3pm-4:10pm Taiwan Time, December 15th, 2021
Registration: here
Poster attached
Combating global climate change, Taiwan plans to reduce the use of coal for more LNG and targets 20% renewable electricity generation by 2025. Israel sets a goal of reaching 20% of its electricity from solar radiation by 2025 and 30% by 2030.
How can Taiwan and Israel collaborate and help each other to reach their goals?
Mr. Eugene Chien, Chairman and President of Taiwan Institute for Sustainable Energy (TAISE), Prof. Ofira Ayalon of Department of Natural Resources and Environmental Management of the University of Haifa, and Mr. CY Huang (moderator), President of the University of Haifa Taiwan Friends Association and FCC Partners Inc, are scheduled for a webinar to address the Challenges and Solutions of Israel and Taiwan in achieving their sustainable energy goals.
The webinar will be conducted in English. It is free for participants.
全球暖化日益嚴重,氣候變遷問題已成為我們必須重點探討的議題之一。本次線上論壇由以色列海法大學台灣之友會主辦,很榮幸能邀請到國內外知名重量級永續環境專家透過線上跨國交流,與我們共同探討「如何應對在氣候變遷下的危機以及轉機」
活動將邀請 :
1. 台灣永續能源研究基金會董事長 簡又新大使
2. 以色列海法大學台灣之友會理事長 黃齊元理事長
3. 以色列海法大學自然資源與環境管理系教授 OFIRA AYALON教授

我們誠摯的邀請您報名出席本次的線上論壇,期待能與在線上與您相見!

活動時間:2021年12月15日 台灣時間 15:00-16:10
如欲報名,請點選以下報名連結並填寫送出,主辦單位將於收到您的報名後,提供附有論壇ZOOM連結的google日曆給您。謝謝!
https://forms.gle/eCAYshZu5JcmBQoN7
活動議程:下載