University of Haifa (Israel): Online Workshop with National Taiwan University
Topic: COVID-19 and Public Health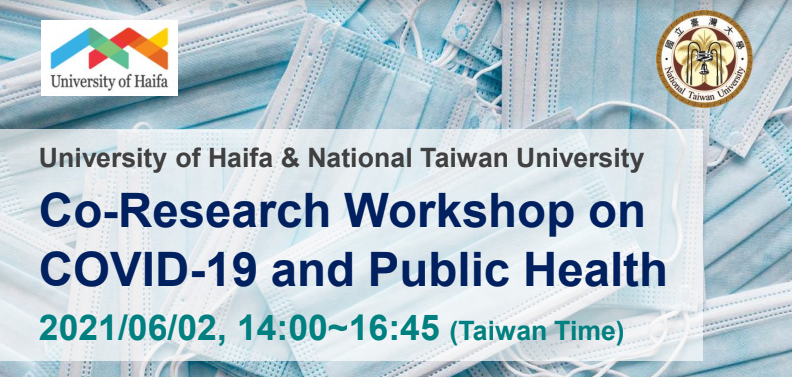 主辦單位: 以色列海法大學 & 國立臺灣大學
協辦單位: 臺灣大學系統科研產業化平台、臺大國際產學聯盟、臺大防疫科學研究中心
In the fight against COVID-19, Israel and Taiwan both have unique experiences in keeping it under control.
University of Haifa (UofH), Israel and National Taiwan University (NTU) are organizing an online workshop on the experiences of combating the pandemic and the science of public health. Register today to join the workshop!
This event is free of charge, welcome to register online and join this event!
Online registration: https://docs.google.com/forms/d/e/1FAIpQLSet7rB9i_QCLPpv8UPjz6bxHreoKhZO3_6GrH0aMrvAWTtVOQ/viewform
研討會連結與相關資訊將於活動前兩天以Email寄發,請務必留下正確的Email.
研討會議程內容: Schedule