2021 CHINESE LANGUAGE AND CULTURE EXPERIENCE SHORT-TERM PROGRAM
(ONLINE)
---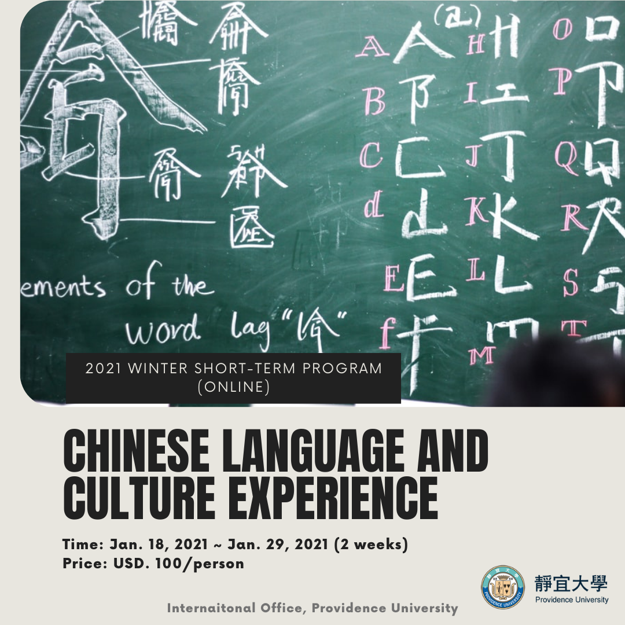 This program provides intensive Chinese Language learning class, Taiwan Culture knowledge and Hands-on experience.
We hope this online program can provide you an unforgettable experience for learning Chinese and get to know the beauty of Taiwan Culture.
Program Duration: January 18 ~ 29, 2021
Time: 13:30 - 17:00 @ Taiwan Time Zone (GMT+8)
Program Fee: USD. 100/per person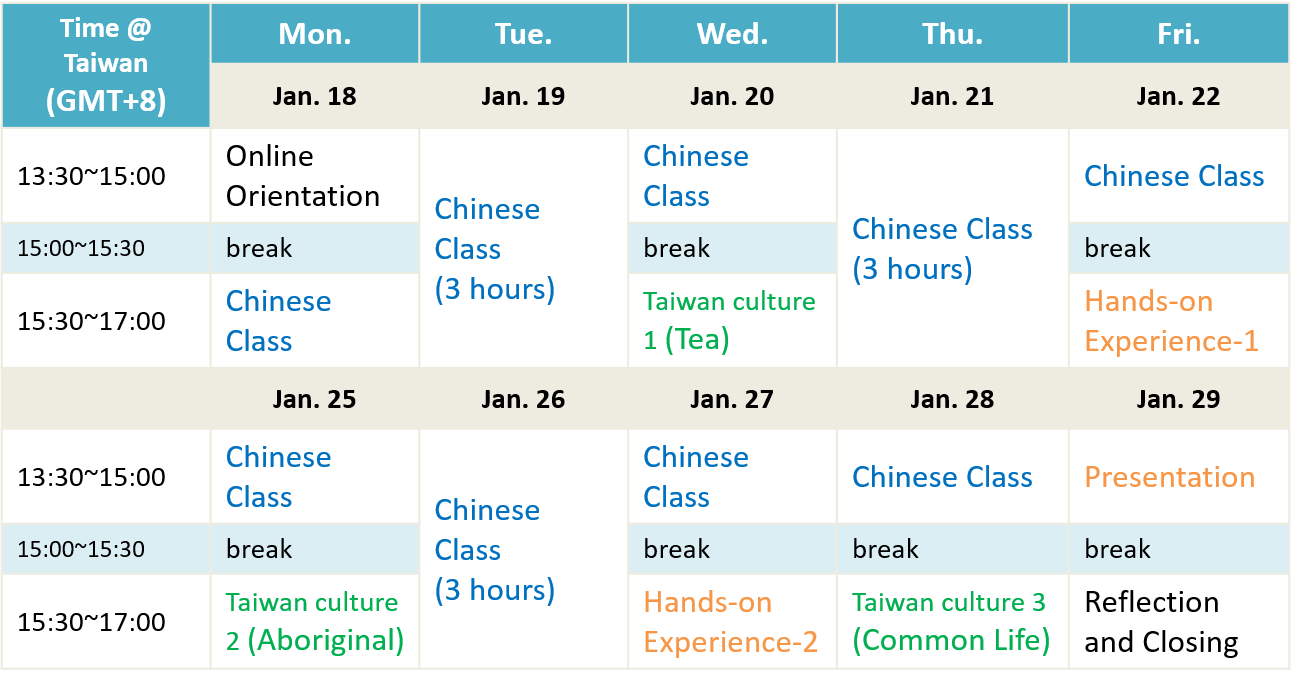 Application Deadline: November 30, 2020
Online Registration: https://docs.google.com/forms/d/1YQXkQWqPVUGIr4_KlAQA0NvKPu44kdRGhOrcrH1I9n4/edit
After receiveing your registration information, we will inform the payment procedure.
For inquiries, contact us at:
Ms. June Yang: juneyang@gm.pu.edu.tw
Ms. Alanda Chang: ynchang@gm.pu.edu.tw